Our School lunch is provided by ChefAdvantage!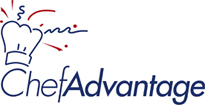 Making Lunch Easy...with Online Ordering.
ORDERING SCHEDULE:
Order for the entire month, week, or day-by-day; as long as the order is placed 4 days in advance of lunch service date
THE CHEFADVANTAGE FRESH APPROACH
Meals are Planned by Nutritionists, Cooked by Chefs
Raw or Steamed Vegetables; Never Canned
No High Fructose Corn Syrup, MSG or Artificial Sweeteners
Milk RBGH-free (Growth-Hormone Free)
Nut-Free Facilities
Healthy Cooking Methods
Trans-Fat Free Recipes
100% Health Score for Sanitation and Food Safety
Helpful Food Allergen Tracking
Entire Staff is Serv-Safe Certified
Locally Owned and Operated
Serving Atlanta Area Schools Since 1991
To Register/Order:
GO TO: HTTP://CHEFADVANTAGE.ORDERLUNCHES.COM - (please bookmark this page)
NEW PARENTS
1. Click on Register: Password is: spc28, add account, profile(s) information
2. Sign In - Welcome page displays with Program Info (Order Schedule, Rules etc.)
3. Click Order at Top of Nav Bar & go to: August
4. Click the Order link on the calendar to begin –First Date to order for is: August 10th, 2022
5. Check out & pay – Please be sure to complete the check-out process. Do not close your browser prior to receiving the confirmation display or your order may be interrupted and not fully processed. Items left in your shopping cart will not be processed and your order will not be placed.
LUNCH PROGRAM QUESTIONS: Any questions regarding Food, Policy, or Order Changes after the deadline, please contact ChefAdvantage at 770-421-9550 or orders@chefadvantage.com
TECHNICAL SUPPORT: If you have trouble placing an order or navigating the site, please email support@orderlunches.com.
PAYMENT INFORMATION: payment by Debit Card or Credit Card: Visa, MasterCard & Discover.