Thank you for your interest in St. Peter Claver Catholic School.
We are honored that you are considering us for your child's education.
We encourage you to explore this website to learn more about our special school !
If at any time you need assistance, don't hesitate to call the school office at 404-241-3063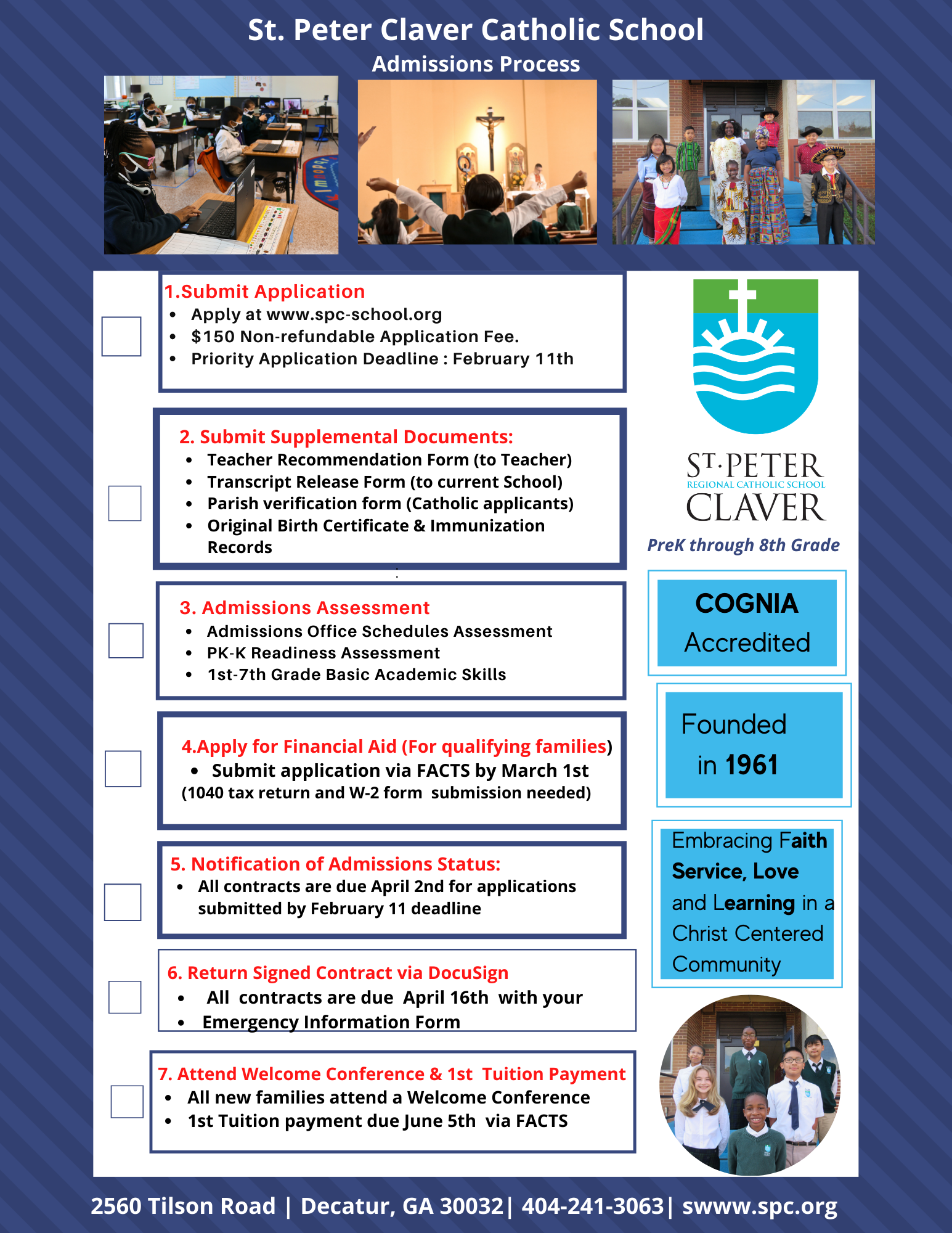 Important Dates:
FEBRUARY: Admissions Screening Month for new students.
11th: New Applications and Re-enrollment Deadline
MARCH:
1st GRACE Application Due
1st Financial Aid applications due - all students
29th Acceptance Letters Mailed
30th Acceptance Letters Emailed
APRIL 11th Acceptance Deadline
School tours can be scheduled by emailing or calling the school - 404-241-3063
Spring shadow day can be scheduled in the Fall.